Looking for iphone screen repair? Did you just crack your mobile phone screen again? Well, it's not your fault. Nowadays, mobile phones have become our alter ego. According to Office of National Statistics, 79% of UK adults (18+) own a smartphone in 2019 and on an average, Brits spent 2 hours and 34 minutes online on their smartphones every day! 
We carry our phones everywhere we go. We like to look at our phones all the time. More than a mirror, and sometimes even as a mirror. Selfie mode, anyone? So, of course, accidents can happen and your beloved phone could slip out of your hand in a fraction of a second.
Moreover, most mobile phone manufacturers are now opting to include larger displays in their flagship devices. Mobile phones are getting even more prone to screen damage, something you can't control anyway.
At Instant Technology Centre, we get hundreds mobile phone screen repair requests every month. According to research, Britons spent over £680m every year fixing broken phone screens in 2018. That's an awful lot of cracked screens in the UK. Sometimes we get mobile phone screen repair requests twice or thrice a month from the same household or even from the same person. Wow!
Now we've all heard a smashed mirror will allegedly bring you 7 years of bad luck. But what about the cracked screen of your own precious phone? Hurts to think.
If you have a cracked screen, do not panic. Your cracked phone screen isn't going to remove your lifeblood. Of course, we can do mobile phone screen repair at a very competitive prices but we've also got plenty of means to help you protect your mobile phone screen in the first place.
Let us share the top 3 ways you can provide mobile screen protection or long-term mobile phone screen repair for your much-loved device.
Use tempered glass screen protectors: When you can spend a few hundred £££ on your latest mobile device, you could definitely spend a tenner to buy a tempered glass screen protector to protect your mobile phone. Glass screen protectors vary in size and shape depending on the phone models and makes.
Call us 0208 3460 444 or contact us to find out what type of glass screen protector is most suitable for your mobile phone.
Use a bumper case: Another very common and effective methods to prevent your phone screen from cracking is through the use of a bumper case. Many companies have come up with strong and reliable bumper cases for almost every model of all major phone manufacturers.
Call us 0208 3460 444 or contact us to find out the offers and best prices on bumper case available at our store.
Use of Pop Sockets: In the recent times, pop sockets have proven to be a great tool to hold your phone more firmly and strongly. Pop sockets will surely reduce the risk of you dropping your phone, especially while texting or taking a selfie. Pop sockets are plastic contraptions that are attached to the back of your phone. They have a circular base, a flexible stem, and a stylish disc. You can use either one or two fingers to grip the pop socket attached to your phone, and you will instantly feel a much better grip and hold on your phone. Our users of pop sockets have shared their great experiences of using them on a daily basis.
Call us 0208 3460 444 or contact us to check out designs and prices for pop sockets available.
While we continue to enjoy using our phones, it is more sensible to protect them from accidental damage so you don't have to spend on mobile screen repair again and again. Of course, we are here to help and our team of expert technicians are able to repair mobile phone screens anytime.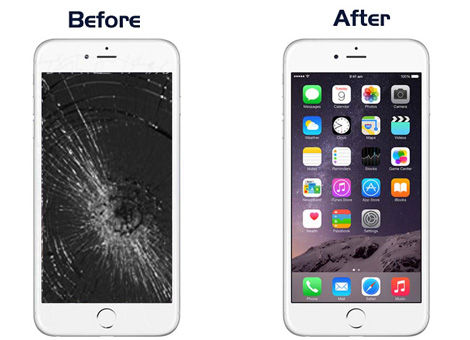 At Instant Technology Centre, we would like our customers to make the most of their hard earned money so they can enjoy their devices in the best way.
Looking for mobile screen repair service? Call us 0208 3460 444 or contact us to find out the best solutions available for your mobile device.